Briware ensures you get the most out of your Microsoft Dynamics GP investment
Briware Solutions works with many Microsoft Dynamics ISV partners to help ensure you get the most from your investment. While this is not an exhaustive list, some of the most common add-ons we like to use are listed below.
HOSTING SOLUTIONS
By opting for a hosted solution, this allows you spread your hardware and software costs over time instead of with a traditional on-premise solution where there is an initial upfront investment.
At Briware Solutions, we have partnered with several Microsoft Dynamics GP hosting providers to offer IT support options that will best serve your unique requirements. We will work with you to evaluate and select the best hosting provider for your situation. Throughout the selection process and beyond, we will continue to serve as your implementation and support partner.

Stay up-to-date with the latest business applications from Microsoft. In additional to ensuring you always have the most recent version of Microsoft Excel, Word and Outlook, you will also have access to additional business and collaboration tools that can elevate your Dynamics practice. Some of these applications include: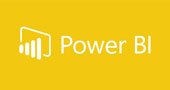 A reporting tool that enables you to bring together data from a variety of sources to create your own reports, graphs and KPIs with drilldown capabilities to that you may further analyze your data when necessary. Available from your desktop, tablet or mobile device, you have now be able to access your information from anywhere at anytime.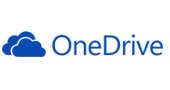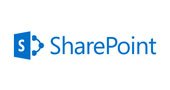 Access and share your documents easily across your organization with these document management tools. With the ability to have more than one member of your team editing the same document at the same time, this will allow other to adapt to changes in real-time as well as reduce the number of errors that may occur between versions.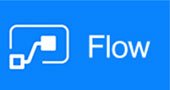 Leverage this new application to create workflows and alerts based on your specific business rules.
SmartConnect is an integration tool designed specifically for Dynamics GP, Dynamics CRM, and SalesForce.com. Through the power of nodes, you will be able to integrate any system into Dynamics GP, and you can use SmartConnect to move data out of Dynamics GP. Integrations can be scheduled or can be executed manually. If you also purchase the Node Builder, your integration possibilities are virtually limitless.
Vicinity offers formula-based manufacturing companies software solutions that streamline, simplify, and expedite processes within their operations and facilities.
Finance
Customer Service
Purchasing
Research & Development
Compliance
Quality Control
Production Control
Production Planning
In 2010, Vicinity Manufacturing™ launched VicinityBrew®, the very first brewery management ERP system specifically for the craft brewing industry within the Microsoft Dynamics channel. It is best know as Brewery Management Software by many craft breweries. Solutions include:
Production Control
Production Planning
Quality Control
Compliance
Finance
Purchasing
Technology
K-eCommerce delivers an innovative cloud based eCommerce solution that simplifies and accelerates your ability to sell online. Briware Solutions brings you all the features and technology offered by k-eCommerce with a responsive web design that makes shopping on your web store easy and efficient. Because your web store will be available 24/7/365, your clients can make no-fuss purchases no matter where they are, whenever it's convenient for them. From a selection of trusted payment options to an integrated tax and shipping calculator, it has never been easier to fulfill and track your customers' orders and distribution. Through a tight integration to Dynamics GP, not only is your order processing streamlined, but billing, collections, and reporting are also a breeze. In addition, with an innovative Sync Technology, real time seamless integration from the ERP to the web store is created to support bi-directional flow of information.