ABOUT US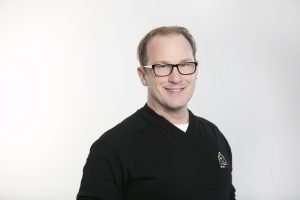 Founded by Rod O'Connor, Briware Solutions Inc. helps organizations get more value from Microsoft Dynamics GP. Rod started Briware Solutions because he knew companies were looking for a better way to support their Microsoft Dynamics GP systems. After working as a consultant for a global VAR, Rod spent six years as an IT Manager for a sports nutrition manufacturing and distribution (CPG) company.
As a Dynamics GP user, Rod found that VARS and System Integrators weren't focused enough on the ongoing support of business management systems. Once the initial implementation was done, they lost interest. He knew there was a better way – treating clients the way he wanted to be treated. And so, Rod started Briware Solutions to provide the kind of service that has been missing for small and medium sized businesses.  We continue to add team members to better service our clients.
For most small to medium sized business moving to any Dynamics ERP is a step up from the system they were using.  This added complexity needs to be maintainable.  Briware was founded on making it easier for these types of business to use Dynamics over the long-term.
Rod and the Briware Solutions Inc. team are known for their knowledge and down-to-earth approach. Most new clients have come through referrals from the businesses that Briware Solutions currently helps – a reflection of the value they deliver.
What We Bring
Rod's simple, pragmatic approach to managing Dynamics GP makes him a sought after speaker within the Dynamics community. Rod has given numerous in person and on-line presentations on all aspects of Microsoft Dynamics. He is known for providing actionable information from every session he delivers whether in person, on-line or in video.
The Dynamics GP User Group (GPUG) is an association of organizations who share the common interest of making the most of Microsoft Dynamics GP. An independent community of users, GPUG provides education and the opportunity to share ideas with other users through regional meetings, remote training and national conferences. As a Premium Member and an active participant in GPUG, we share our knowledge freely to help all organizations improve the value they receive from Microsoft Dynamics GP.